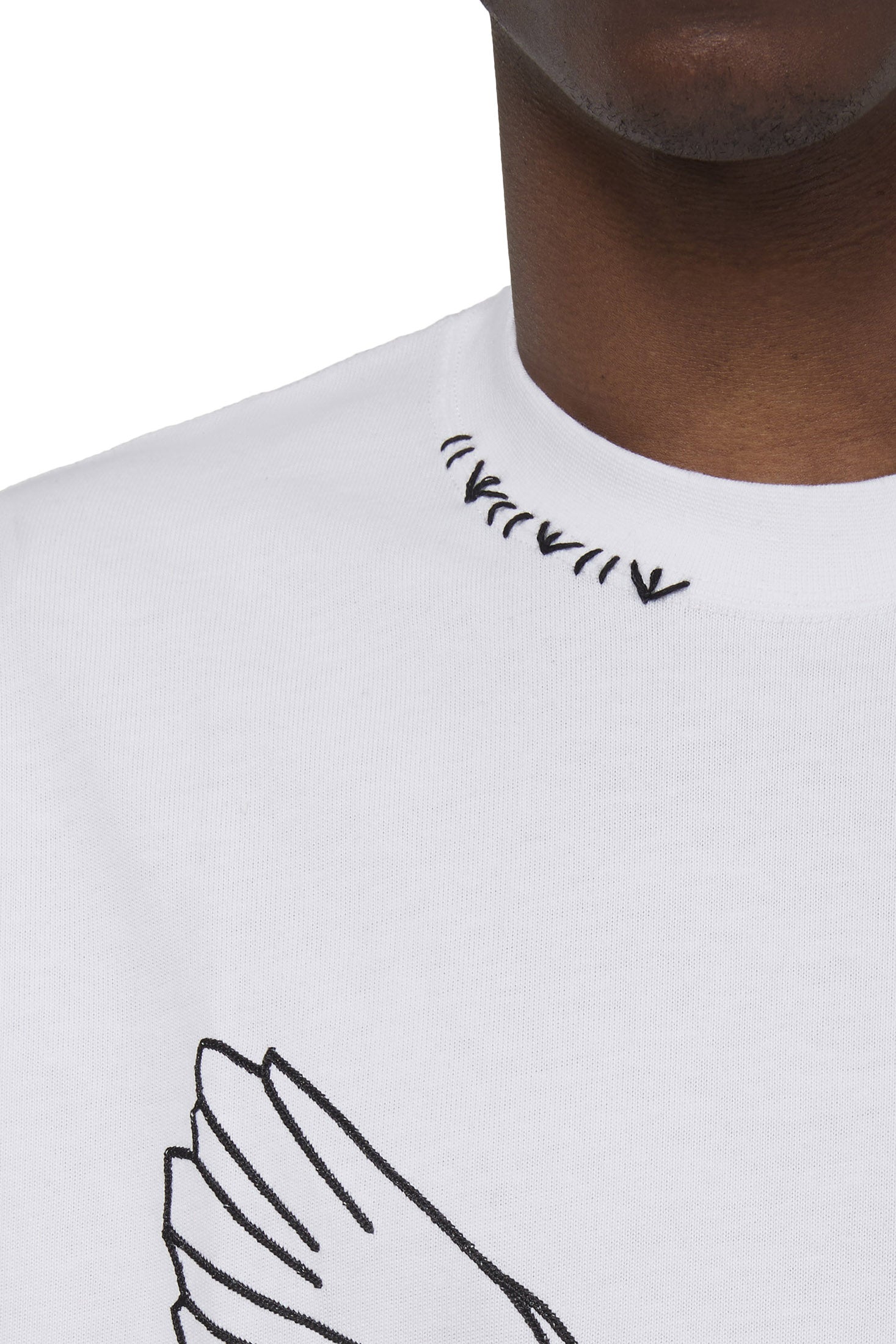 EMBROIDERED SOLO DOVE WHITE T-SHIRT
The 'Flying Dove' has become synonymous with the 3.PARADIS narrative. Featured on this t-shirt holding one of the most powerful messages of this collection is the lone flying dove.
Hand embroidered largely at the front of the t-shirt, the outlined dove in this playful childlike design symbolizes the individual journey and transitional phase necessary to find oneself. Crafted from French Terry cotton fabric, a small handstitch is found on the left side of the ribbed neck collar.
 •  White cotton jersey fabric
 •  Birds outlines artwork embroidered all over
 •  Hand stitches at collar
 •  Rib knit crewneck collar
 •  Boxy fit
 •  100% cotton
 •  The model is 188 cm (6'3") and is wearing a size M